Dr Abhilash Sahadevan
Consultant in Respiratory & General Internal Medicine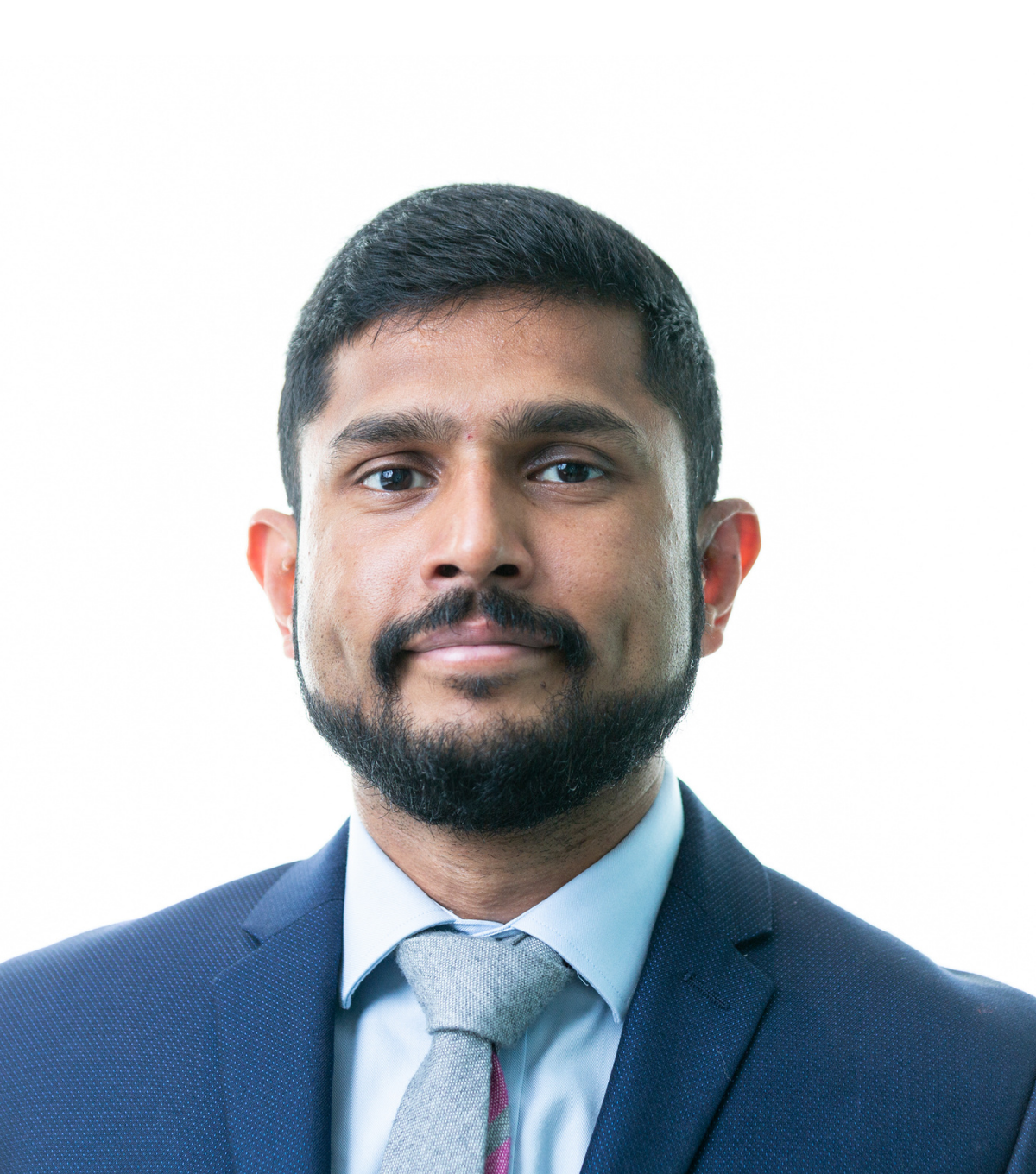 Areas of Specialty
Sarcoidosis
Bronchiectasis
Chronic Obstructive Pulmonary Disorder (COPD)
Sleep Apnoea
Sleep Disorders
Restless Leg Syndrome
Narcolepsy
Cough
Occupational Lung Disease
Respiratory Allergy
Asthma
Allergic Rhinitis
Sublingual Immunotherapy
Respiratory
Respiratory Medicine
Pulmonary Fibrosis
Experience
Dr Abhilash Sahadevan has worked in several large Respiratory specialist centres including 4 years in St Vincent's Hospital Group,  3.5 years in Beaumont Hospital and 2 years in Tallaght University Hospital.
He has published both scientific peer-reviewed research in respiratory medicine and patient-emphasis articles about lungs and disease.
He has certificates in Diving Medicine (Malaysian Navy and Medical Corps) and Biobanking Clinical Samples for Scientific Research (Karolinska Institute, Sweden).
He has a continued interest in wearable health monitoring technology, telemedicine and empowering patients through digital healthcare. He was previously on the Council of Clinical Information Officers (CCIO) with eHealth Ireland/HSE. He has experience in healthcare quality improvement and patient safety gained through working with numerous hospital management boards in Dublin.